Make a note of the OAuth Credentials provided on the right hand side of the screen – you'll need the Consumer Key and the Consumer Secret in the next step.
Setting Up InvoiceSync
Back in InvoiceSync, Go to the Settings -> Destination Settings menu option.
Enter the Consumer Key and Consumer Secret and hit Save Changes (before you select any of the other options). Until you've clicked Save, all the fields will show as Cannot connect to Xero.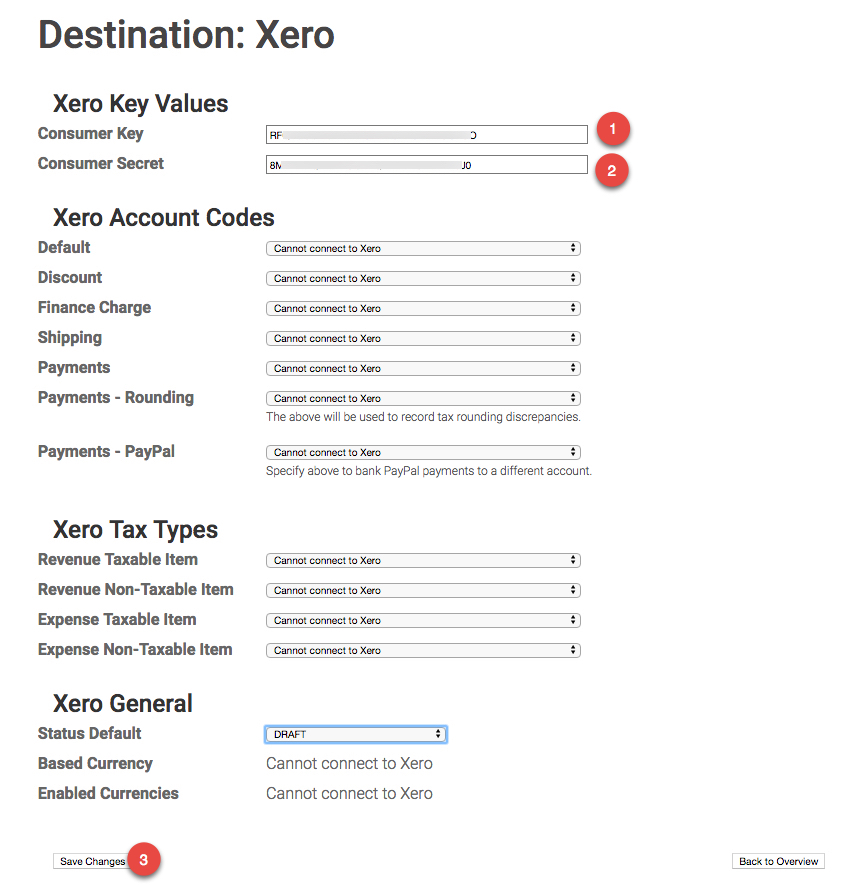 Once you've saved the Consumer Key and Secret, the dropdowns will show None Specified.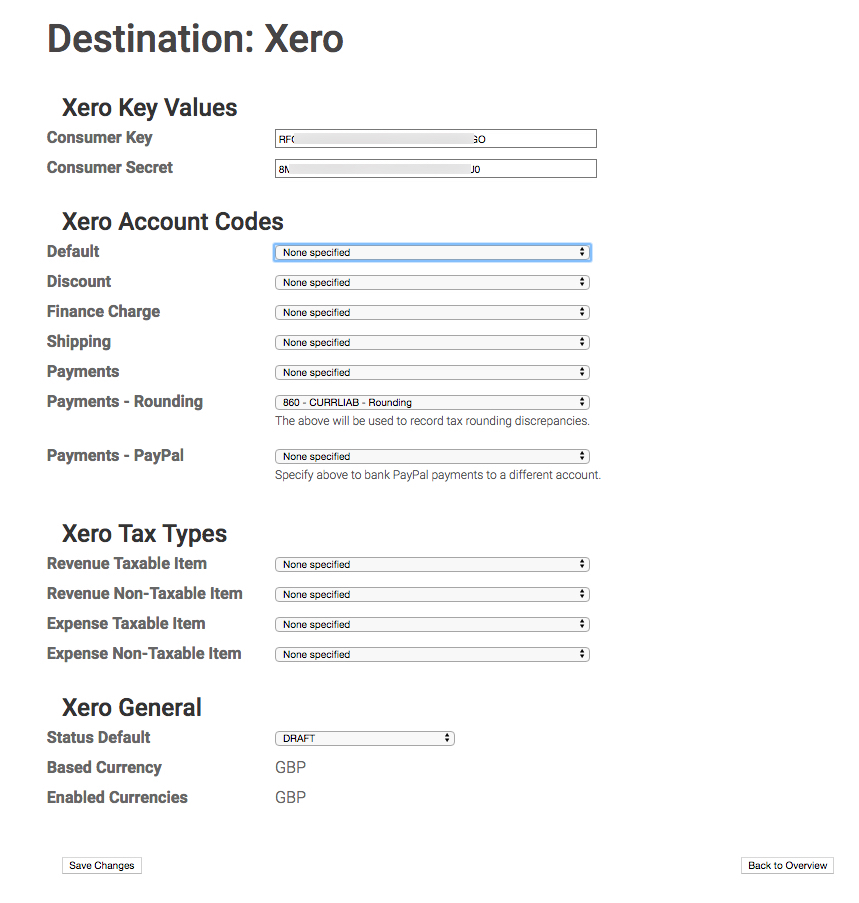 You now need to enter the default Account Code that you'll want all invoice line items to be recorded against by default. In many cases, this will be 200, the default Revenue account in Xero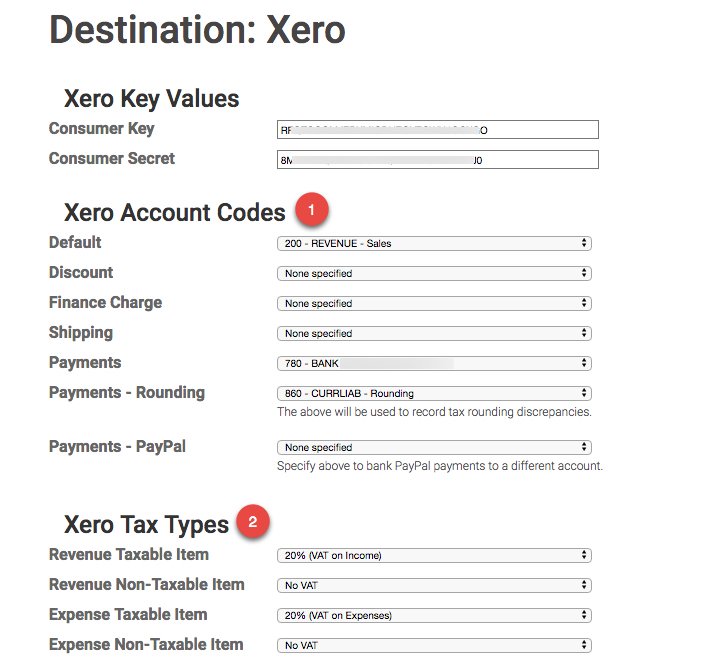 Optionally, you can also specify different account codes for discounts, finance charges and shipping charges. If you leave them blank, those line items will be recorded against your default Account Code. IMPORTANT: you can only have accounts of type REVENUE as the Default, Discount, Finance Charge and Shipping account codes.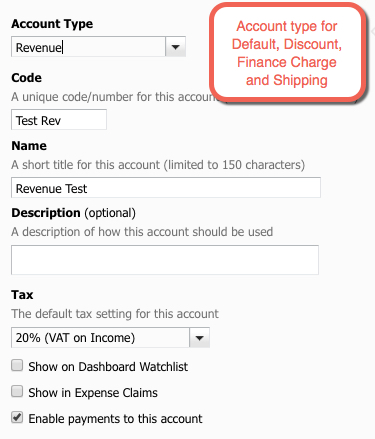 If you want payments to be synced as well, you will also need to select the account for payments. IMPORTANT: Please note that Xero will only allow payment if the account you have chosen has the "payments to this account" option enabled and is of type BANK or CURRENT ASSET for both Payments and Payments – PayPal account codes.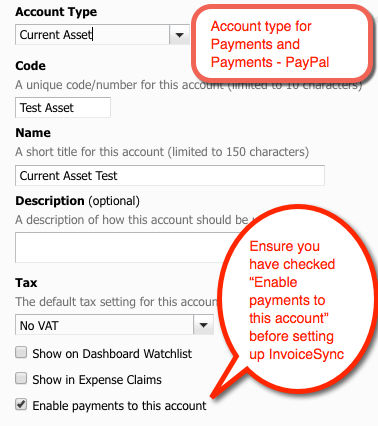 Next, select the tax code to use when applying sales tax to taxable invoices. This is taken directly from your Xero application. In our example above, it is 20% for taxable items.
Then, select the tax code to use that signifies zero sales tax, which is applied to line items that do not incur sales tax. Again, this is taken directly from your Xero application. In our example above, it is No VAT on non-taxable items
Finally, select the status that all new invoices will be created with – either Draft, Submitted or Authorised. Beware – if you select Authorised, it will not be possible to amend or delete the invoices that InvoiceSync creates, you will only be able to void them.
If you want InvoiceSync to also sync payments, you have to set the status to Authorised, as only Authorised invoices can be marked as paid.
Finally, click Save Changes.
PLEASE NOTE: The product description in Xero will be the Infusionsoft product name.